A Certified Community Behavioral Health Clinic (CCBHC) provides a comprehensive range of mental health and substance use services. CCBHCs serve anyone who walks through the door, regardless of their diagnosis, insurance status, age, or place of residence. CCBHCs must meet standards for the range of services they provide and they are required to get people into care quickly. ​An important feature of the CCBHC model is that it requires crisis services that are available 24 hours a day, 7 days a week. ​
​CCBHCs are required to provide a comprehensive array of behavioral health services so that people who need care don't have to piece together the behavioral health support they need across multiple providers. ​Clinics must provide care coordination to help people navigate behavioral health care, physical health care, social services, and the other systems they are involved in.​ Finally, CCBHCs are required to serve anyone who requests care for mental health or substance use, regardless of their ability to pay, place of residence, or age – including developmentally-appropriate care for children and youth​.
The CCBHC model:
Ensures access to substance use disorder and mental health services (including 24/7 crisis response).
Meets rigorous criteria regarding timeline of access, quality reporting, staffing and coordination with social services, criminal justice, and education systems.
For more info., click here: SAMHSA CCBHC Website
What are the benefits of CCBHC?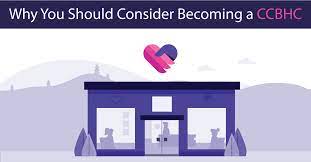 Uniform services and Evidence-Based Practices (EBPs​)
Emphasis on care coordination​
Integration of MH and SU services​
Standardized quality measures​
Cost-based payment methodology
These criteria create a basic level of service at which CCBHC should operate. They fall into six key program areas:
Staffing – Staffing plan driven by local needs assessment, licensing, and training to support service delivery
Availability and Accessibility of Services – Standards for timely and meaningful access to services, outreach, and engagement, 24/7 access to crisis services, treatment planning, and acceptance of all patients regardless of ability to pay or place of residence
Care Coordination – Care coordinate agreements across services and providers (e.g., Federally Qualified Health Centers, inpatient and acute care), defining accountable treatment team, health information technology, and care transitions
Scope of Services – Nine required services, as well as person-centered, family-centered, and recovery-oriented care
Quality and Other Reporting – Required quality measures, a plan for quality improvement, and tracking of other program requirements
Organizational Authority and Governance – Consumer representation in governance, appropriate state accreditation
Provides funding to support the costs of expanding services to fully meet the community's care needs. CCBHCs are currently funded either through the demonstration program through Medicaid, or through SAMHSA grants. A growing number of states are moving to implement the model independently via a state plan amendment or Medicaid waiver. CCBHCs in the Medicaid demonstration are paid using a prospective payment system (PPS), which supports the costs of expanding services and increasing the number of clients they serve.
CCBHCs are responsible for providing nine services, which can be provided directly, or through formal relationships with Designated Collaborating Organizations (DCOs).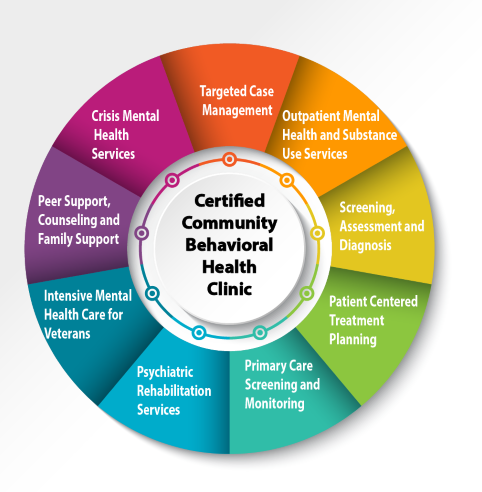 Certified Community Behavioral Health Clinic (CCBHC) United States History
Section 223 of the Protecting Access to Medicare Act of 2014 provides for the creation and evaluation of a demonstration program allowing states to implement CCBHC according to specific criteria that emphasize high quality and evidence-based practices. Click here to learn more about the Act.
Across the United States, CCBHCs have dramatically increased access to mental health and substance use disorder treatment, expanded states' capacity to address the overdose crisis and established innovative partnerships to improve care, reduce recidivism and prevent hospital readmissions.
2017 – The CCBHC model was originally implemented in an eight-state demonstration program, with two states added to the demonstration in 2020.
2022 – The Biden-Harris administration announced that the CCBHC model would be expanded nationwide, with planning grants available to help more states with implementation. These grants use funding authorized by the Bipartisan Safe Communities Act
Virginia's Path to CCBHC Implementation
2023
Despite having not received a SAMHSA planning grant, DBHDS identified alternative funding, and is moving forward with CCBHC implementation.
This investment sets Virginia in motion to enter the two-year CCBHC Demonstration Program. Doing so will poise the state to receive a higher Federal Medical Assistance Percentage (FMAP) contribution FMAP.
To assist with CCBHC implementation, DBHDS hired a consultant with FTI Consulting who has assisted several other states (Michigan, Minnesota, Missouri, and Nevada) to successfully implement CCBHC.
Since 2016, a lot has been learned about implementing the CCBHC model. Developments and advancements in the mental health and substance use disorder field have created a need to update the criteria in several areas ​CCBHC Updated Criteria, March 2023.
2022
DBHDS applied for a second SAMHSA Planning grant.
Fourteen (14) Community Services Boards (CSBs) are engaged to become state certified CCBHCs in the first cohort:
Alexandria CSB​
Alleghany-Highlands CSB​
Colonial Behavioral Health​
Fairfax-Falls Church CSB​
Goochland-Powhatan Community Services​
*Mount Rogers CSB
*New River Valley Community Services
*Planning District One Behavioral Health Services
Prince William CSB​
Rappahannock Area CSB
Rappahannock Rapidan CSB d/b/a Encompass Community Supports​
Region Ten CSB​
*Richmond Behavioral Health Authority
Western Tidewater CSB​
*Currently operating as a federally certified. These CCBHCs are certified and temporarily funded via SAMHSA's CCBHC Expansion (CCBHC-E) Grant.
The DBHDS CCBHC Team
Ellen Harrison, Project Sponsor
ellen.harrison@dbhds.virginia.gov
Craig Camidge, Project Director
Iva M. Brown, Project Manager
Becca Cash, Community Behavioral Health Quality Improvement Program Manager – Quality Workgroup Lead (DBHDS)
Glenda Knight, Women's Services Coordinator – Programs Workgroup Lead (DBHDS)​
glenda.knight@dbhds.virginia.gov
Nathan Miles, CFO – PPS Workgroup Lead (DBHDS)
nathan.miles@dbhds.virginia.gov
​Chaye Neal-Jones, Deputy Director, Office of Management Services – Stakeholder Roundtable Facilitator (DBHDS)
​
​CCBHC Governance Structure and Decision-Making Process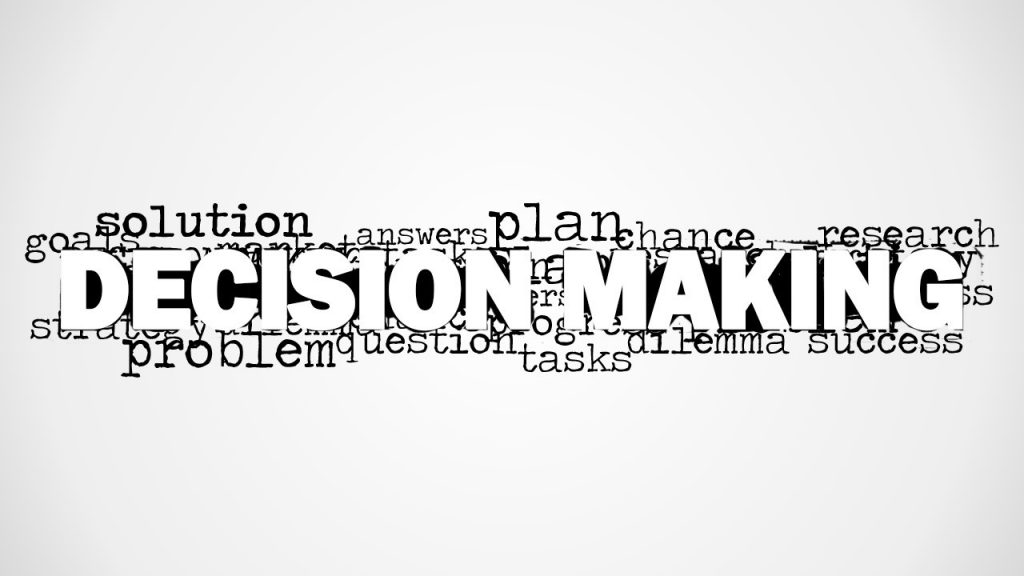 A CCBHC governance structure CCBHC Governance Structure was established to include a Steering Committee, Workgroups (Quality, Programs, and Prospective Payment System [PPS]), and a Stakeholder Roundtable. Click here to view the CCBHC Decision-making Hierarchy CCBHC Decision Hierarchy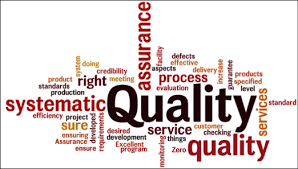 Quality Workgroup – Works to enhance CSB data collection and capacity, and to inform Continuous Quality Improvement (CQI processes).
The Workgroup's task include:
Making recommendations on which optional measures to be adopted and facilitating DBHDS measure development processes
Developing a transition plan from STEP-VA to CCBHC quality measures
Finalizing technical specification requirements for CCBHC for Data Exchange.
Evaluating CSBs' needs around CQI Plans (as identified in CSB self-assessments), and providing learning collaboratives, technical assistance, and resources
Working in tandem with the Programs Workgroup to create the certification guide and developing the certification process.
Membership:
Workgroup is comprised of both DBHDS and CSB staff.
Programs Workgroup – Overarching goal is to develop the certification criteria and process.
Review revised CCBHC certification criteria and crosswalk to Virginia
Transition from STEP-VA to CCBHC
Conduct needs assessment (state and local)
Develop CCBHC certification criteria and application process

Create certification guide and develop certification process in collaboration with the Quality Workgroup

Create evidence-based practices list

Develop scope of services/requirements manual

Provide capacity-building support to CSBs

Create and conduct readiness assessment template, integrating results into certification guide and other documents

Develop, implement, and monitor capacity-building plans
Membership:
Workgroup is comprised of both DBHDS and CSB staff, and persons with mental health and/or substance use disorders.
Prospective Payment System (PPS) Workgroup – (ADD SCOTT'S CONTACT INFO, AND ASK HIM ABOUT SHARING THE PPT HE PRESENTED AT 1ST STAKEHOLDER ROUNDTABLE MEETING; TAKE OUT REFERENCES TO PPS 3 & 4) Develop the CCBHC reimbursement process. Tasks include:
Developing methodology
Determining reimbursement rates
Creating cost reports
Implement billing procedures
Membership: DBHDS, Department of Medical Assistance Services (DMAS), and CSB staff.
Stakeholder Roundtable – Plays a crucial role in issuing recommendations to the project teams. Membership includes a broad array of stakeholders and is fluid as participants may be added over time. Tasks include:
Filling knowledge gaps on the road to the CCBHC Demonstration Grant and escalating identified roadblocks to the project teams
Representing the voice of persons with lived BH and/or SUD experiences, allowing them to influence program design and service delivery
Influencing and engaging entities who are important to CCBHC, but who may not have been previously identified
CCBHC Stakeholder Roundtable slide deck
Membership: Internal and external stakeholders, including DBHDS, DMAS, CSBs, and other administrative offices, and persons with mental health and/or substance use disorders.
Project Team
The bulk of implementation activities are accomplished within this group, divided into three focus areas: quality; Prospective Payment System (PPS); and programming. The Project Team:
Ensures alignment of programs, certifications, and the PPS.
Ensures interagency harmony among DBHDS, DMAS, and CSBs by creating a shared vision and aligning goals, outcomes, and project integrity
Providing recommendations to the Steering Committee
Elevating identified risks to the Steering Committee
Membership: DBHDS and DMAS
Steering Committee – The overarching goal of this body is to ensure that adequate capacity exists, enabling entry into the demonstration program. Its tasks include:
Providing project governance, financial, administrative, and advisory support to the Stakeholder Roundtable.
Establishing unity among stakeholders to facilitate continued engagement.
Identifying potential risks to project
Evaluating project performance (scope, time, and budget)
Identifying and engaging stakeholders on the project's various committees
Elevating key decisions and issues for consideration by the Steering Committee
Membership: DBHDS and DMAS
The 1st cohort certification process will run from Jan. 2025 to July 2025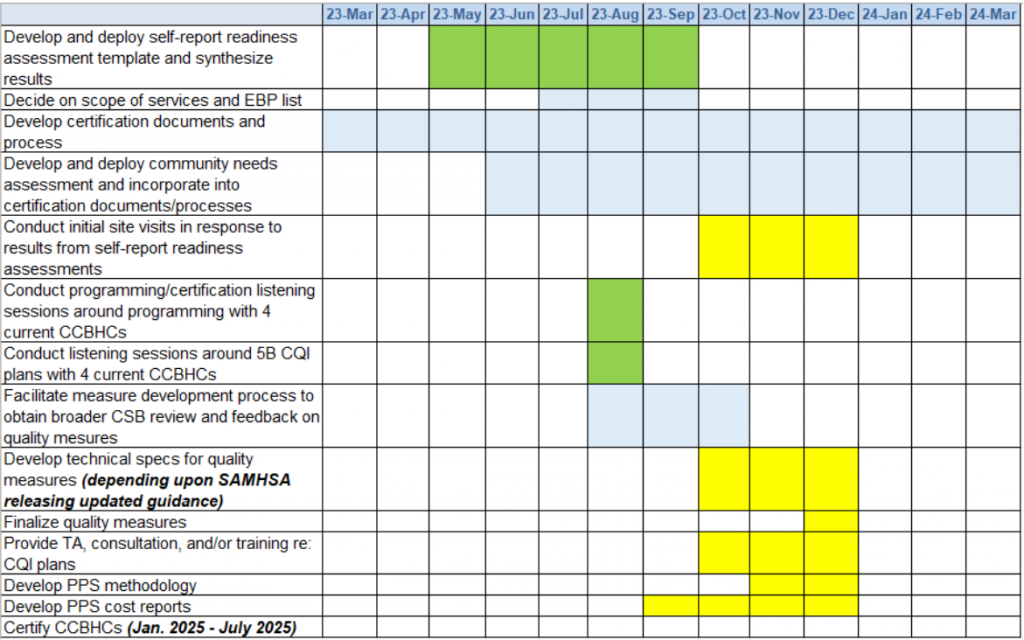 Getting to know the CCBHC Team
Meet Jessa Sprouse
Jessa Sprouse, BSN, MSN, RN is a Registered Nurse who is committed to ensuring the best possible care to citizens of the Commonwealth of Virginia. After spending nearly a decade as a bedside Registered Nurse working on medical-surgical and inpatient psychiatric units, Jessa has a firm foundation on the principals of institutional evidence-based nursing practice. Additionally, Jessa has worked nearly a decade in community-based residential services for individuals with developmental disabilities by helping to build bridges between institutional care and community care, implement data collection and quality assurance initiatives, and connect individuals with needed services across the commonwealth. With this experience, Jessa is well equipped to help individuals and agencies navigate a complex and ever-changing healthcare system. Jessa believes that a holistic and person-centered perspective is an essential component to providing effective, safe care.
Jessa lives in Northern VA with her partner, 2 bonus children and 4-dogs. In her free time she enjoys reading and watching movies (especially, if Denzel Washington is in them 😉). She also enjoys attending live shows. Most recently she went to see comedian Ali Wong as well as the musical Moulin Rouge at The Kennedy Center.