Departmental Objective
With over 16 years of service with the Commonwealth, this team is led by Nathan Shelton. He and his team members strive to keep our facility's spaces clean and sanitary by working to make every surface of our facility spotless, dust-free, and germ-free. Our energies are fully focused on cleanliness, especially in patient care areas. We support SWVHMI's mission, vision, and values through employing best practices, and keeping a tight inspection schedule to guarantee that our work is done right, patient care areas are clean and neat, and that our facility shines in the most fiscally responsible way. Our laundry team collects, washes, dries, and folds over 360,000 pounds of hygienically clean laundry on an annual basis. Additionally, we assist in the delivery of infection prevention and control needs of our facility and, we are responsible for the hazardous materials disposal and, transportation needs.  
We strive to make sure our duties are performed with customer satisfaction always in mind. We strive to incorporate green cleaning and disinfecting products and employ environmental considerations as we measure our use of water, energy, and potentially hazardous chemicals. Professionalism is the hallmark of our department, which we support with continuous training for all staff. Our team members take pride in delivering the best service possible to those we serve.  
We appreciate the valuable comments from you, our customers. We also appreciate your helpful suggestions. Please feel free to contact us with and feedback or recommendations.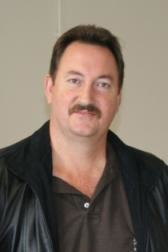 ---
Environmental Services Director
276-783-1229, Ext. 551