Departmental Objective
The SWVMHI Quality Management Program exists to establish, implement and monitor a comprehensive facility-wide Program with the goal of improving organizational performance and the quality of patient care. Excellence in care is the result of planned and systematic activities initiated and maintained by the organization's leaders to design, measure, assess and improve the processes, systems and outcomes of patient care. This Program provides the framework for identifying those areas seen to be priorities, describing methods of monitoring, evaluation, and improving care and defining the lines of communication within the organization.
The SWVMHI Risk Management Program is based on the Institute's mission of "Promoting Mental Health in Southwest Virginia by assisting people in their recovery". The goal is to create awareness of, and to manage potential risks by developing and maintaining a well-integrated and comprehensive Risk Management Program. This program serves to identify risks that pose potential harm to clients, visitors, employees, and the community, including those which may represent financial threats to the Institute.

Lee Grimes. The Q/RM Director plans, implements, and directs, facility programs around performance improvement and risk management to ensure the programs meet or exceed external accreditation, review, and DBHDS standards. This position is responsible for ensuring that SWVMHI meets all Joint Commission application and accreditation requirements while facilitating the communication of Joint Commission standards to staff. This is accomplished by assisting in the development of methods to monitor ongoing Joint Commission preparation and review.

Christy Hutton, The Executive Secretary is responsible for assisting the Department by inputting and disseminating key quality and risk management data to meet DBHDS and SWVMHI reporting requirements and deadlines. This position also prepares and distributes agendas, reports, schedules, and minutes for the Quality/Risk Management, and Utilization Review committee meetings.

Summer Gillespie, RN, Compliance means doing the right thing. The mission of our compliance team is to promote and monitor compliance with constantly changing laws, rules and regulations. This includes regulations governing federal and state healthcare programs, fraud and abuse matters, ethics, privacy and security. Having a strong compliance program helps our facility maintain its commitment to being an honest and responsible provider by identifying and preventing illegal and unethical conduct; improving the quality and consistency of patient care; creating a structure for employees to report potential problems; and developing procedures for prompt and thorough investigation of misconduct.

Karen Lundy, The Utilization Review Department monitors compliance with approved criteria to justify billing inpatient treatment through a program of admission and extended stay reviews of patients' need for care. The Utilization Review Coordinator reviews those cases with third party payors as required; files appeals for payment with third party payors when necessary; prepares notices of non-coverage and reviews these with patients when appropriate; and communicates with the Reimbursement Department concerning the verification status of patients covered by third party payors in the hospital.

Compliance HOTLINE:
Ext 851 or (276) 783-0851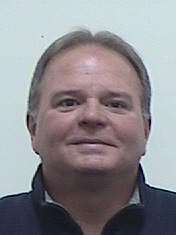 ---
Director, Quality, Risk Management & Utilization Review
276-783-1217, Ext. 152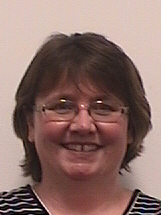 ---
Executive Assistant to Director of Quality, Risk Management & Utilization Review
276-783-1217
---
Utilization Review Coordinator
276-783-1200, Ext. 379
---
Utilization Review Coordinator
276-783-1200, Ext. 398