Departmental Objective
All staff in the Social Work Department assist people in their recovery through use of a person-centered, strengths based approach, to provide needed services, which helps to empower individuals in their journey toward recovery, along with services for their families and communities in supporting this journey.
Our vision is to pursue this objective by:
Providing a variety of Social Work Services, including Comprehensive Psychosocial Assessments, individual, group, and family therapy, and needs assessments, along with discharge planning and case management services.
Acting as an advocate for individuals and their families to ensure their needs are met in the least restrictive setting.
Communicating and collaborating with the Treatment Team, unit staff, and an assortment of community partners, such as Community Services Boards, in order that individuals' needs will be met across both inpatient and community settings.
---
Clinical Social Work Director
276-783-0827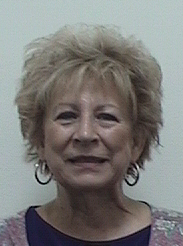 ---
Administrative Assistant
276-783-1200, Ext. 822