About OBHW
The Office of Behavioral Health Wellness (OBHW) within the Virginia Department of Behavioral Health and Developmental Services (DBHDS) is the "A" team of prevention expertise, diversity of representation and inclusion, all undergirded by servant leadership! OBHW has been nationally and internationally recognized for a comprehensive outcome based state prevention system and community coalition development, Synar and tobacco innovations, Mental Health First Aid statewide infusion and record breaking numbers of Adverse Childhood Experiences (ACEs) number of trainings. OBHW is also known for its cutting edge approaches in addressing Behavioral Health Disparities, Refugee Mental Health and Suicide Prevention to include "Lock and Talk' and our State Opioid Response prevention strategies. Our newest endeavors will focus on problem gambling prevention and marijuana misuse prevention which will also be driven by our focus on data driven decision making, evidenced based practice and ongoing workforce development! All of our initiatives are captured in the leading performance based prevention data reporting system so that OBHW can tell the story of changing the Commonwealth, community by community.
Substance Use Prevention
Through multiple strategies and initiatives, the OBHW works to lead and fund efforts in Virginia that prevent Substance Use Disorder (SUD). These efforts are founded in reducing risk factors and promoting protective factors for individuals, families, communities and the environment. Community coalitions help to mobilize communities by addressing local needs and identifying strategies based on data. Some examples of areas of focus include decreasing access to alcohol, tobacco and other drugs, heightening awareness of how adverse childhood experiences (ACEs) can lead to substance misuse, supporting families by building family resilience, and impacting local policies to ensure appropriate use.
Our Initiatives
The Office of Behavioral Health Wellness is responsible for promoting behavioral health wellness through a comprehensive array of strategies proven to reduce substance use and promote mental health. Substance use and mental illness share some common risk and protective factors. As a result of reducing risk factors and increasing protective factors for substance use, not only will substance use prevalence consumption and related consequences be reduced, but prevention of mental illness may be impacted as well.
---
Adverse Childhood Experiences (ACEs) are neglectful, abusive, or harmful situations caused by one's family or the environment during childhood. Learn more about what the Office of Behavioral Health Wellness has been doing below.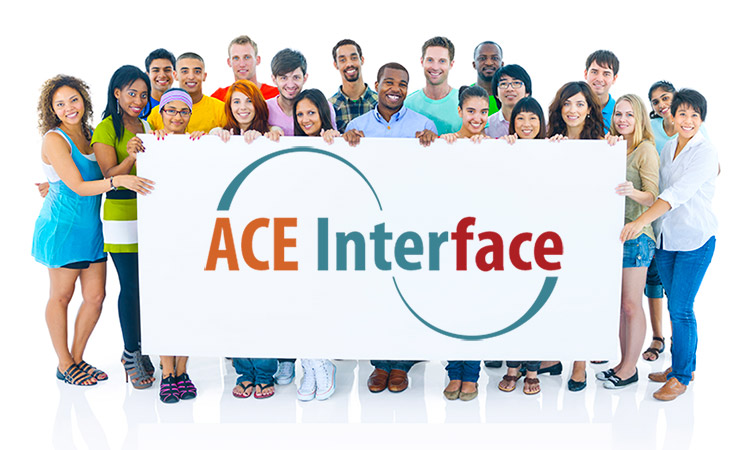 Many of these experiences before the age of 18 can indicate increased risk of poor health and fewer opportunities. Since 2017, the Office of Behavioral Health Wellness has been educating communities about the implications of early childhood adversity and long-term health through the ACE Interface initiative. ACE Interface trainings prepares trainers and presenters to talk to communities about neuroscience, epigenetics, the ACE Study and, resilience – and, how all these topics can help us better understand the importance of early childhood development in the overall health and wellness of our communities.
The Adverse Childhood Experiences (ACEs) study was conducted in 1995-1997 by Kaiser to link between childhood abuse and later-life health. ACEs are categorized into three groups: abuse, neglect, and household challenges and divided into multiple subcategories. ACEs impact on health ranges from increased prevalence of injury, mental illness, chronic diseases, etc. The Kaiser study found that an individual who had four or more out of the ten identified adverse experiences before the age of 18 had significantly increased the probability of these health impacts. The ten-question survey is still widely used today in medical and therapy settings to identify individuals' health risk factors.
Community Services Boards (CSB), with support from DBHDS, continue to offer trainings to increase your knowledge and understanding around trauma and Adverse Childhood Experiences, also known as ACEs. This toxic stress impacts brain development as well as our physical and mental health.
When children experiences traumatic events, it can have lasting effects on their mental health and wellbeing. These events, called Adverse Childhood Experiences, can have profound effects on community health. Studies show that 26% of adults have experienced at least one ACE, while 1 in 8 adults have experienced 4 of more adverse childhood experiences. This trauma increases the likelihood of developing chronic diseases.
ACE Interface instructors from across Virginia are working together to raise awareness through education and to connect people to helpful resources in an effort to reduce adverse childhood experiences and ultimately improve the overall health and wellbeing of our communities.
---
Almost 90 percent of adult smokers started tobacco use before the age of 18. With the flavoring in tobacco products, this can make it more appealing to youth. More than 8 in 10 youth who have used tobacco products started with a flavored product. In addition, tobacco companies target communities of color, LGBTQ+ communities, and low-income families with their marketing, increasing tobacco-related health disparities.
There are many factors that can lead youth to use tobacco products such as social and physical environments (peer tobacco use), mental health (stress, depression, anxiety), and biological factors (nicotine sensitivity in teens). During adolescence, youth are still developing and any toxins in tobacco can cause detrimental effects on their organs. More specifically, this is an important stage for brain development, which can be vulnerable to nicotine addiction.
To address youth tobacco use, The U.S. government created the Synarhttps://www.samhsa.gov/synar program that prevents underage tobacco use and distribution. Synar is an amendment that was created in 1992 that enforces laws that prohibit the sale of tobacco products to minors. As a result, Virginia can conduct random inspections of tobacco retailors to ensure they are complying with the program.
If you have additional questions, please contact Colleen Hughes, Synar Coordinator at colleen.hughes@dbhds.virginia.gov .
---
The state of Virginia has a suicide rate of 13.1% per 100,000 people (2019). To address this, Virginia's Office of Behavioral Health and Wellness is implementing suicide prevention trainings and initiatives that are carried out by Community Service Board's workforce, including behavioral health and substance use providers.
Trainings:
Virginia's Community Service Boards offer several trainings to help clinics, schools, and community groups assist someone who is at risk of suicide. These trainings range from one-hour sessions to intensive, multiple-day interactive trainings. Trainings provide information about warning signs and steps to how to help someone who is having thoughts of suicide.
Virginia Initiatives:
Lock and Talk: promotes limiting lethal means for someone who is suicidal and encouraging them to talk about suicide. This program provides educational materials about suicide, and free safety/restriction devices for guns and medications.
Zero Suicide is a planning, training, and treatment model for suicide prevention in health and behavioral health systems. Zero Suicide takes a system-wide approach to improve outcomes, close gaps, and transform how patients are screened and the care they receive.
Additional resources can be found here: Suicide Prevention – Virginia Department of Health – VDHLiveWell
---
Virtual Substance Abuse Prevention Skills Training (SAPST)
This two-part training is designed to prepare practitioners to reduce the likelihood of substance use and promote well-being among individuals, and within families, workplaces, schools, and communities. This foundational training provides an overview of the following primary prevention topics through instruction and interactive activity in a group setting: behavioral health; Institute of Medicine's Continuum of Care; public Health approach; risk and protective factors; developmental perspective; and the application of SAMHSA's Strategic Prevention Framework (SPF) which includes assessment, capacity, planning, implementation, evaluation, cultural competence, and sustainability.​
Participants will receive a Certificate worth 26 credit hours toward the Certified Prevention Specialist (CPS) credential.
Virtual Ethics in Prevention Training
The Ethics in Prevention training describes the six principles in the Prevention Code of Ethics, illustrated by realistic examples designed to enhance the participant's understanding of each principle. It also introduces a decision-making process designed to help apply this code to a variety of ethical dilemmas.
Participants who complete the course will earn seven credit hours, toward the Certified Prevention Specialist (CPS) credential.
---
DBHDS supports state and local initiatives as part of the SOR Grant across the continuum of care including community-based prevention, harm reduction, medication-assisted treatment, and peer support services. Virginia's SOR initiatives align with the strategic goals of Virginia's Governor's Executive Leadership Team on Opioid and Addiction. To support grant implementation, The OMNI Institute (OMNI) has worked with DBHDS to establish comprehensive capacity building and evaluation planning across prevention, treatment, and recovery.
The prevention objectives of the SOR grant are intended to decrease opioid and prescription drug misuse and overdoses through the implementation of a broad collection of evidence-based strategies. All 40 Community Services Boards receive SOR prevention funding and are working on a selection of key strategies, including community mobilization/coalition capacity building, community awareness and educational opportunities, supply reduction, and harm reduction. For more information about the great work being done in prevention through the SOR grant, see the statewide logic model and recent grant report below.
---
Mental Health First Aid (MHFA) is an eight hour skills-based training course that teaches participants about mental health and substance-use issues. MHFA is designed to give members of the public key skills to help someone who is developing a mental health problem or experiencing a mental health crisis, and identify multiple types of resources. Just as CPR training helps a layperson without medical training assist an individual following a heart attack, MHFA training helps a layperson assist someone experiencing a mental health crisis.
The evidence behind MHFA demonstrates that it makes people feel more comfortable managing a crisis situation and builds mental health literacy – helping the public identify, understand and respond to signs of mental illness. Specifically, studies found that those who trained in Mental Health First Aid have greater confidence in providing help to others, greater likelihood of advising people to seek professional help, improved concordance with health professionals about treatments, and decreased stigmatizing attitudes. For more information on MHFA and the research and evidence-base behind it, please visit the Mental Health First Aid website.
Mental Health First Aid focuses on a five step action plan by assessing the risk of suicide or harm, listening non-judgmentally, giving reassurance, encourage professional help, and encourage self-help or other support strategies. Participants practice these strategies through role plays, scenarios, and activities. After learning the action plan, participants feel more confident intervening in situations of panic attacks, suicidal thoughts or behaviors, psychosis, overdose or withdrawal from alcohol or drug use, and reactions to a traumatic event.
To find information on the number of trainings and people trained in MHFA, visit our data page.
There are two main MHFA programs available through the country that focus adults and youth:
Youth
Teaches parents, family members, care givers, teachers, or any adult who interacts often with youth how to help a teen (ages 12-18) who is experiencing mental health challenges. This provides an overview of adolescent development, and introduces a 5 step action plan to help teens in crisis and non-crisis situations. Topics include depression, anxiety, psychosis, substance use, disruptive behavior and eating disorders.
In addition to the two standard programs, there are modules available throughout Virginia that cater to special populations such as:
---
Increased prevalence of behavioral health concerns in certain marginalized communities and inability to access services are a result of multiple systemic factors including historical trauma, cost, location of services, lack of agency/provider cultural humility, stigma, etc. Unaddressed behavioral health concerns can not only affect the individual, but the community they live in. It is important to address social determinants of health in these communities, such as education, physical environment, economic stability to provide quality health care and reach wellness.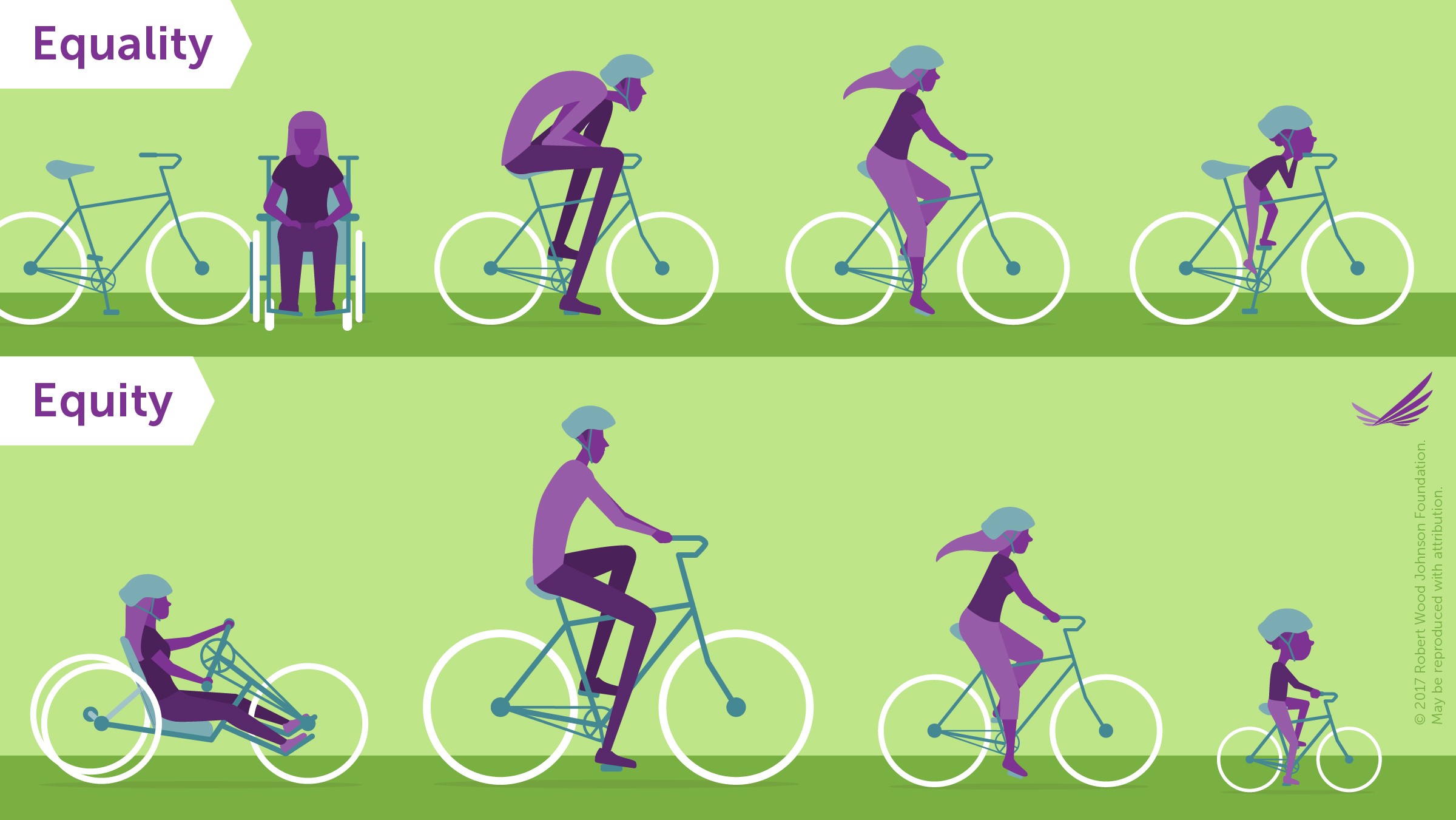 For those who identify as BIPOC (Black, Indigenous, People of Color) there is an additional layer of systemic racism that affects all aspects of health, including mental health. Because of the structural inequities access to adequate services can be difficult to find. Virginia acknowledges the impact of race-based trauma and has created a list of behavioral health resources for the community. Behavioral health and race based trauma / Virginia Department of Behavioral Health and Developmental Services.
Virginia has established the Health Equity Work Group to reach to ensure equitable access to these populations. Some of the targeted populations include rural communities and Virginia's six identified racial and ethnic minority populations: African- American/Black, Hispanic/Latino, Asian-American, Native Hawaiian or Other Pacific Islander, American Indian and Alaskan Native, and people of two or more races. As a result, Virginia created the Division of Multicultural Health and Community Engagement and the State Office of Rural Health. Virginia DBHDS also holds an annual Behavioral Health Equity Summit that empowers attendees to bring behavioral health equity work in their communities. This summit demonstrated a positive impact and taught participants about infusing outpatient mental health practices with inclusion, social justice, and cultural affirmation, focusing on African American and Latinx communities.
---