Select a Section for More Information
Strategic Planning Sessions
In the year 2023, each Regional Coordinator will be hosting a Strategic Planning Session to identify Region-specific priorities.
Our first one was held on February 9th in Region 2 (Northern Virginia). Here are some pictures of Jalna Harris (Region 2 Regional Coordinator) and those assembled illustrating the teamwork shown and appreciated during the Session. Thank you to those who participated!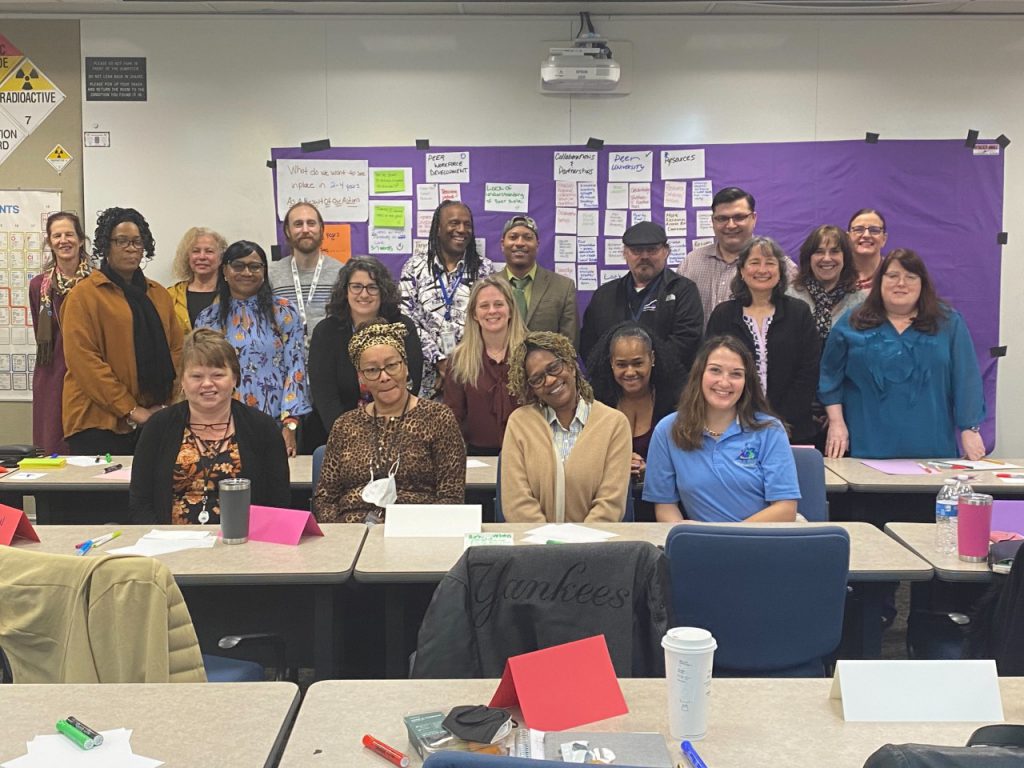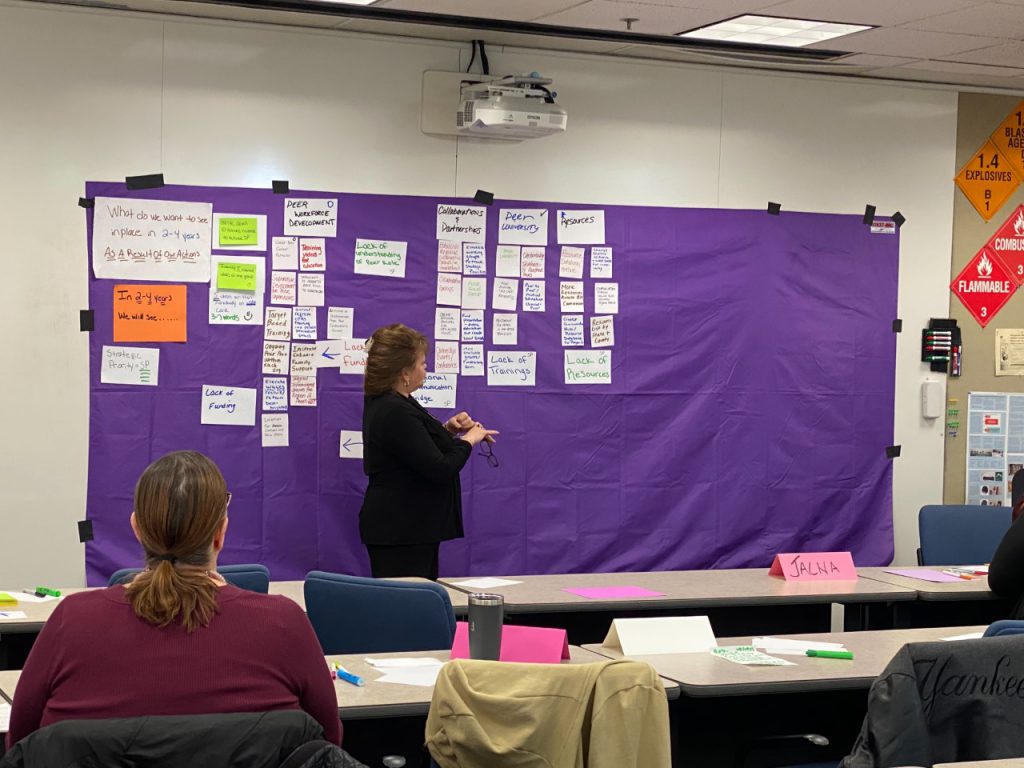 ---
Virginia Recovery Initiative (VRI)
What is the VRI?
In 2012, Virginia received a Substance Abuse and Mental Health Services Administration (SAMHSA)
Bringing Recovery Supports to Scale Technical Assistance Center Strategy (BRSS TACS) grant which supported the development of a statewide team of stakeholders that would champion efforts to emphasize the value of people's lived experience of recovery from substance use and mental health conditions.
Coalition Building
VRI brings interested stakeholders together to focus on incorporating the voices of people in recovery in all aspects of behavioral health service delivery. Recovery champions meet in each region around the Commonwealth to develop community based strategies to expand the "recovery footprint" in their areas. Each regional group sends representatives to the statewide team that meets bimonthly to develop strategies that are focused on enhancing a Recovery Oriented System of Care for Virginia.
For information on how to become a Recovery Advocate in your region please contact Alethea Lambert, Recovery-Oriented Services Manager.
---